Effective Strategy Execution is Essential
In just 9 minutes...
Line-of-Sight provides a simple and immediately useful SaaS approach to measuring a company or team's ability to execute strategy across six strategic elements:
Strategic Understanding
Leadership
Balanced Metrics
Activities & Structure
Human Capital
The Market Discipline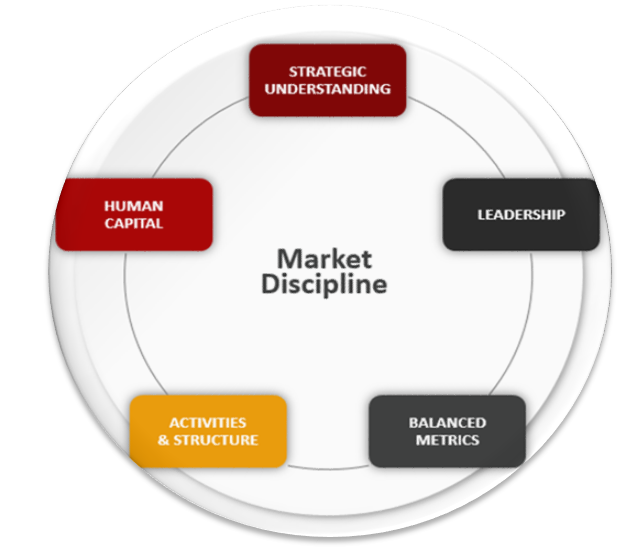 Employee responses to 29 questions indicate how ready and capable your company or team is to execute strategy. Oftentimes, hidden vulnerabilities are revealed in the easy-to-use reports. After the initial Line-of-SightTM diagnostic, executives and teams create action plans for improvement and begin making the necessary refinements for better execution. To check and see if their efforts are yielding benefits, executives use our capture real-time optics so they are assured they are improving alignment and generating higher levels of employee performance; performance that drives the P&L.